Women Power + Amazing Hair = Cult Voltage .hair studio.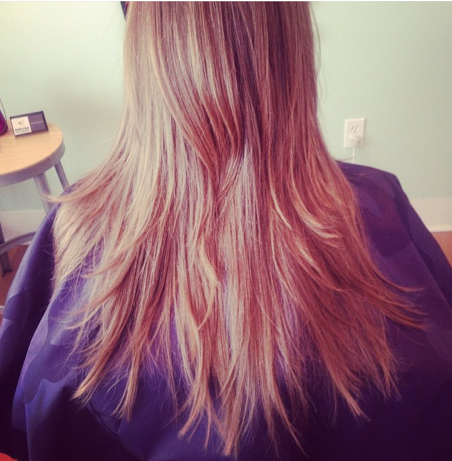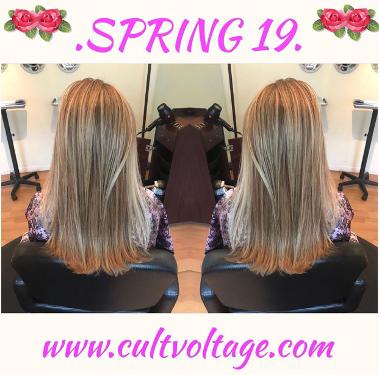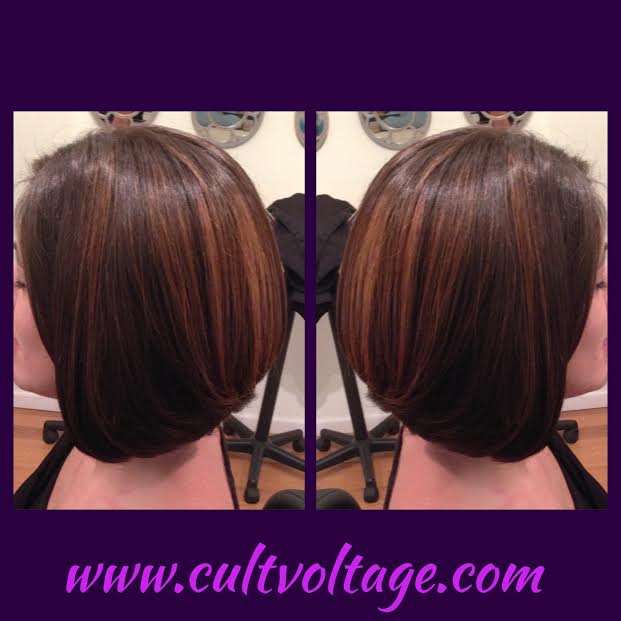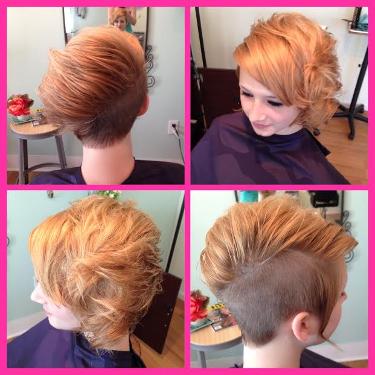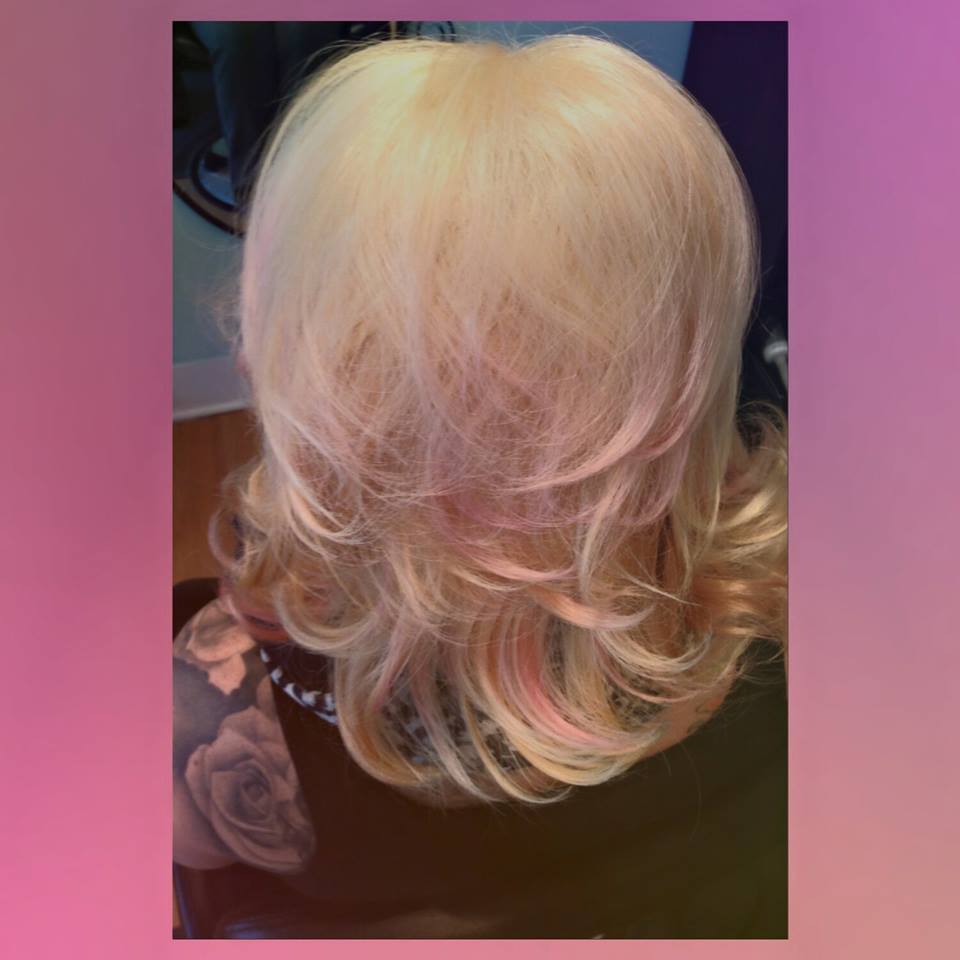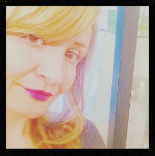 About the Owner + Stylist of
Cult Voltage
…
.Leslie.
Cult Voltage .hair studio. is owned and operated by the talented Leslie. Leslie is a former makeup artist for Nars cosmetic company, as well as a highly trained Aveda hair stylist. Leslie also holds a Bachelor of Business Administration Degree from Ashford University.

Leslie was born and raised in the heart of Warren County, but decided to pursue creative talents in New York City. Leslie has returned to her home to get back to a slower pace of life and do amazing women's hair.

Leslie has trained one-on-one with the fabulous celebrity colorist Bryan Thomson-Di Palma, of The Marie Robinson Salon in NYC. Bryan was voted top colorist for blondes in the New York Times Magazine and Australia's Colorist of the Year.
Leslie has also trained and worked with the brilliant Kim Hammer, owner of Fringe Salon, located in Maplewood NJ. She is one of Aveda's top stylists and an amazing salon owner.

Leslie's work and experience has ranged from Radio City Music Hall Rockettes to senior editors of top fashion magazines. Also, from wild musicians to the everyday woman.

Leslie specializes in all types of women's hair. Leslie's strength lies in her ability to listen to what her client wants and create an idea with the client, while executing exactly what was discussed during the consultation. No surprises.

Leslie's coloring and cutting techniques range from very natural to very artistic. Any look desired can and will be achieved.

Cult Voltage is not only a hair studio, but a beautiful way of life.
Join the culture of Cult Voltage. You will be addicted.
Promise.

xo





.Services.
Haircut 50*
Single Process 50+
Face Frame 50*
Partial Highlight 85
Half Highlight 105
Full Highlight 130
Formal Style 65+
Blowdry 35
*Haircuts are 25 with these multi-color services <3:
Single + Partial + Cut = 160

Single + Half + Cut = 180
Single + Full + Cut = 205
*Face Frame Highlight consists of 10 awesome foils in order to brighten or create depth for the hair around face.
+Single process price may be increased if additional color is needed for ends of hair to color grays, change tone or refresh. Discussed during consultation.
+Formal Style price may be increased for additional length, thickness and product used. Discussed during consultation.
With any highlight service, when more than one color is being used, an additional 15 will be added per additional color.

WIth any color service which does not include a haircut, a blow-dry charge of 15 - 35 will be included based on amount of product and time used. Discussed during consultation.
xoxo
Check the studio out on Facebook at www.facebook.com/cultvoltage + Instagram at cultvoltagehairstudio!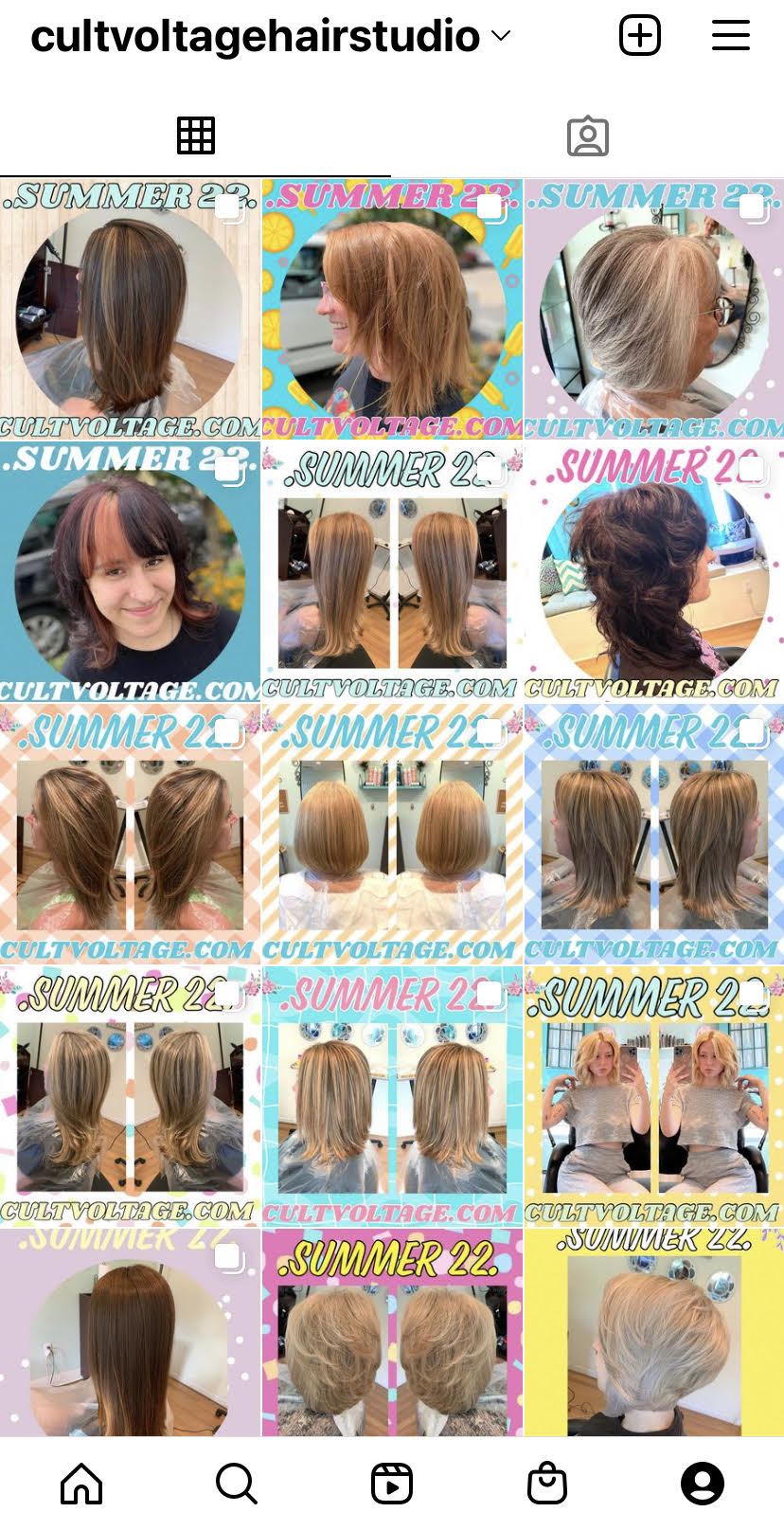 .The Cult Voltage Experience.
Ladies, take some time to yourself to enhance your beauty with an amazing cut + color. This stellar studio space will never have more than two guests at a time, which allows for a refreshing personal experience, ending with a high-end look that will change your life. <3
Any look from beautifully natural to creatively edgy, short to long, or platinum blonde to deepest darkest brunette….. this is your place, ladies.
By Appointment Only. <3
Appointment Scheduling Hours: Tuesday-Thursday 9am-9pm. Friday 9am-5pm. Selected Saturdays.
Please Contact the Studio to Schedule a Perfect Time for YOU Via Voice or Text!

908.509.1664
*If you leave a voicemail or send a text, the studio will reply as soon as possible during normal business hours.
.Word on the street.
"Leslie, always impresses! I relocated to the area and needed a new stylist who could handle thick coarse hair. Leslie knows how to cut the interior of the hair perfectly. Now my hair is more manageable and takes half the time to blowout. She is amazing!" -- Heather, Hackettstown.
" I will NEVER go to anyone else! Leslie is the best with cut and color. I change up my look a lot and she always has awesome suggestions. Leslie can do any type of look for any type of hair." -- Skylar, Allamuchy.